Welcome to the Power Cheer Gym, or simply PCG for short. We are located in the heart of the booming Old East Village (OEV) in London, Ontario. If cheerleading is something that is new to you, have a quick read and see what the sport and the Power Cheer Gym are all about!
Competitive cheerleading has become one of the fastest-growing sports in Canada and increasing popularity on the international stage. Combining the competitive aspects of sport such as flexibility, strength, endurance, fitness and mental toughness, competitive cheer offers a variety of disciplines (similar to dance and gymnastics) in a dynamic, positive and fun environment. Athletes develop strong leadership and communication skills while building self esteem, body awareness (muscle development), and lasting friendships.
In 2016, the sport of Cheerleading was provisionally recognized by the International Olympic Committee and the sport has started down its path towards becoming a recognized Olympic sport. Now that you are here, join us at the Power Cheer Gym, make history and become part of one of the fastest-growing sports in Canada.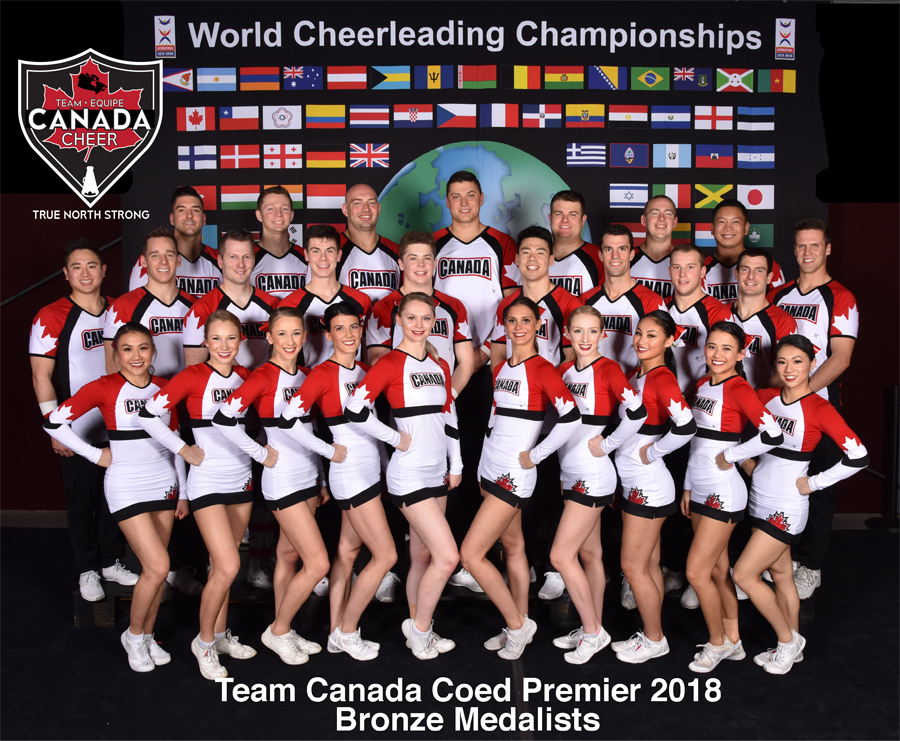 We've got a team for just about everybody! Whether you are new to cheer, new to London or the Power Cheer Gym, or are well seasoned veteran, if YOU have what it takes, then we've got the right team, just for you!
Once you step foot in the PCG, you will see why people love it! Our large, multi-floor facility allows us to comfortably have multiple teams training at one time, with zero interruption between teams. They see our coaches working hands-on, one-on-one with athletes. Parents know that their child is being put on a path that will allow them to reach their fullest potential.
Our amazing coaching staff enjoys working with and watching our athletes obtain and crush their goals every season. We've all got dreams and goals that we want to obtain, why not do it together?!
Still interested in joining us at the PCG? Simply fill out this form and one of our awesome coordinators will reach out to you and set up an evaluation for your athlete at the gym.