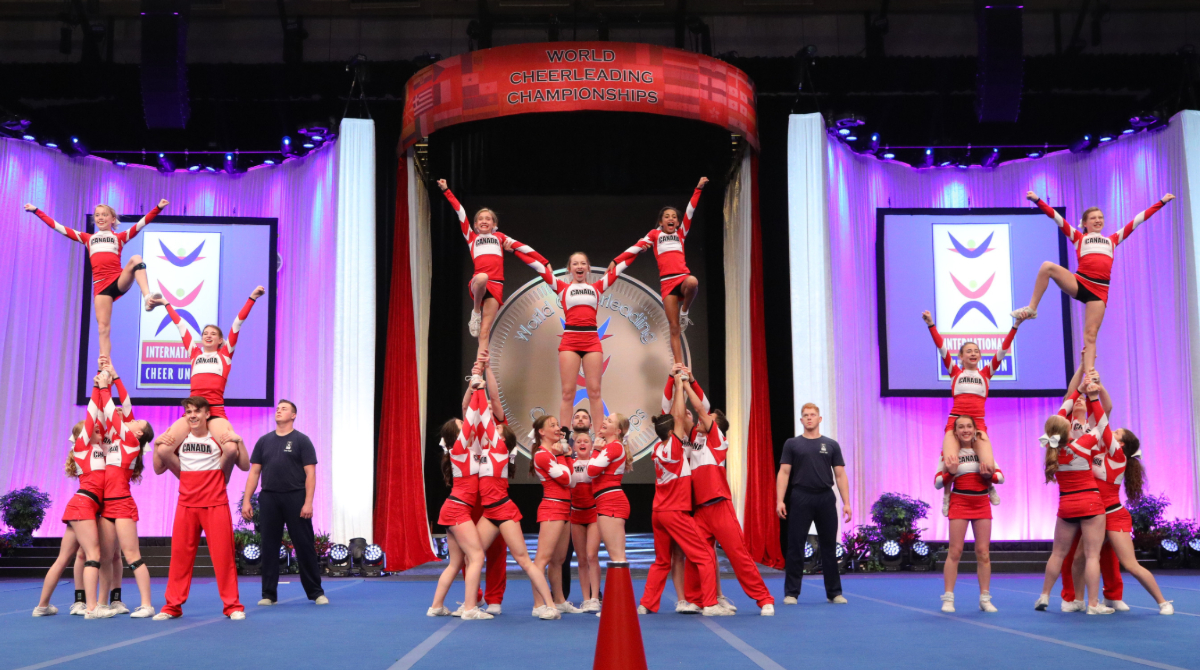 Athletes and Coaches from the Power Cheer Gym represented Canada at the 2019 International Cheer Union World Championships in Orlando, Florida. The Junior Coed Team, featuring athletes from Adrenaline and Surge, along with athletes from Bluewater Cheerleading Athletics in Sarnia rocked the HP Field House and brought home Canada's first medal of the event, earning a Silver Medal. The team was coached Kaitlyn Harvey and Garrett Skinn from the PCG along with Sarah Faubert and Jodie Bore from BCA.
Later that week, Team Canada Coed Premier brought down The Arena at ESPN with an incredible performance that had the crowd on its feet well after the team left the floor. Many in attendance have said it was the loudest they have ever heard the building (and dang it was loud). The Coed team featured many athletes and alumni from Western Coed. The team was coached by Trace, along side Sandy Han (Kingston Elite) and former Mustang/PCG Coach (now PCT Owner) Nicole Myers-Pugh.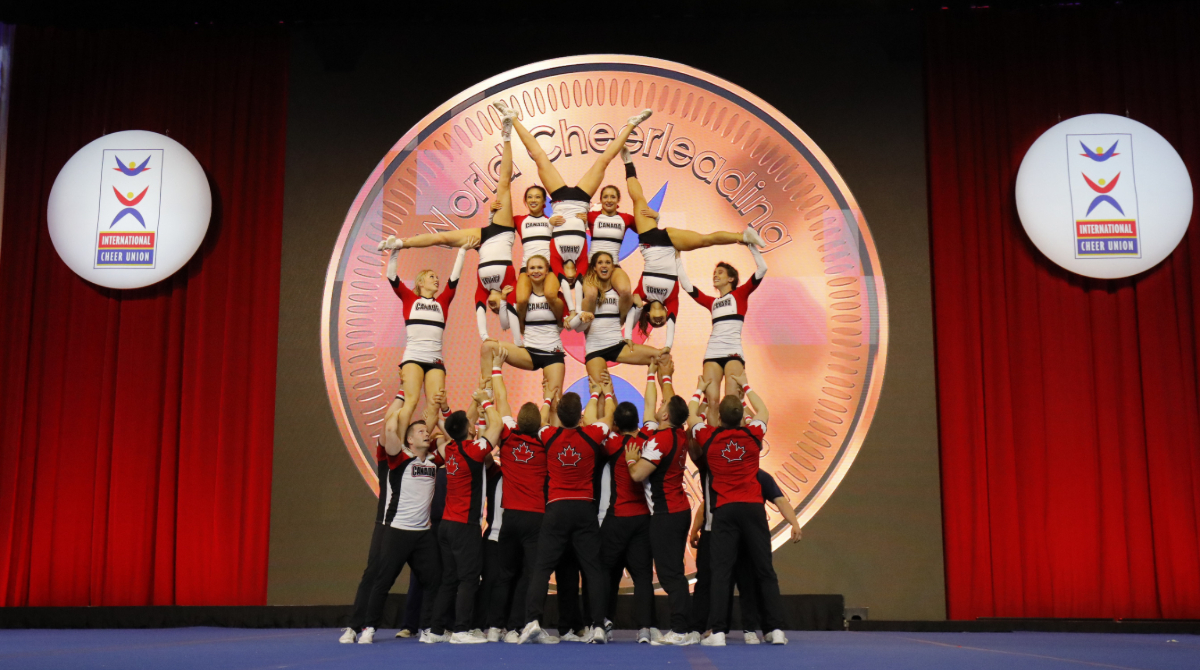 The PCG/Western All Girl also had athletes on Team Canada All-Girl Premier. Mustangs Teya Craik and Kayla Taylor along with Harvey represented Canada.